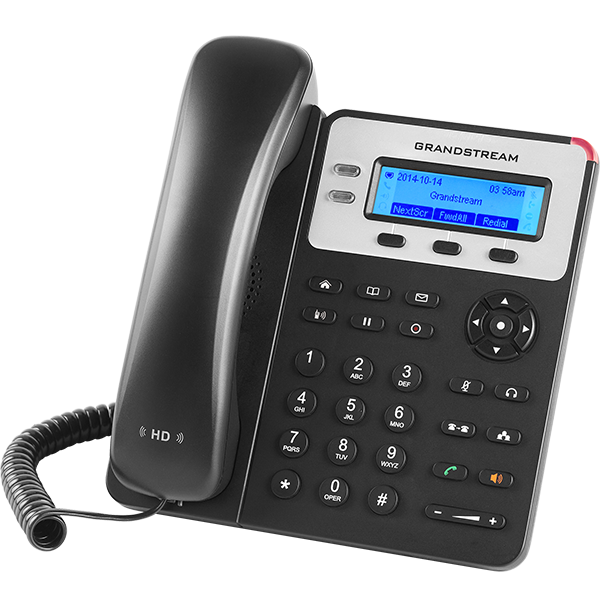 To use banter on a Grandstream GXP1625 desk phone, perform the following steps.
Press the Menu (middle circle) and navigate through System > Factory Reset > Ok > Ok. Use the up and down arrow keys to scroll through the options.

Note that when you select 'OK', the phone will automatically reboot with default settings.
Next, obtain the phone's IP address:
Press Menu > Status > Network Status > ipv4

E.g: 10.10.175

Open your browser and input the phone's IP address in the URL field. Hit Enter.

You will be navigated to the phone's web console page.

Enter the username and password as shown below (Default username and password: admin/admin).

Click the Login button.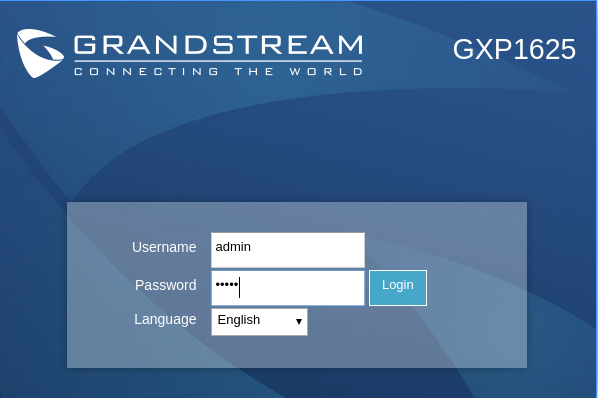 You will be redirected to a page (as shown below) that asks you to set a new password. Enter a new password and save it.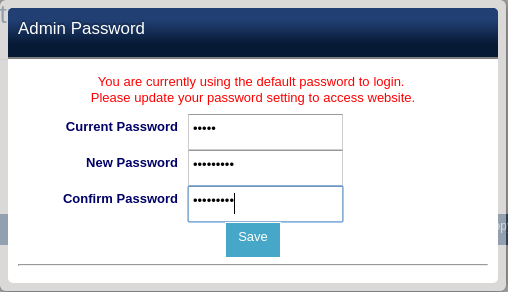 After creating a new password you will be redirected to the following page:

Navigate to the Maintenance tab and select Upgrade and Provisioning from the drop-down list.

Scroll down to the Config menu heading.

Select HTTPS from the 'Config Upgrade Via' field.

In the Config Server Path, enter the URL that was sent to your registered email.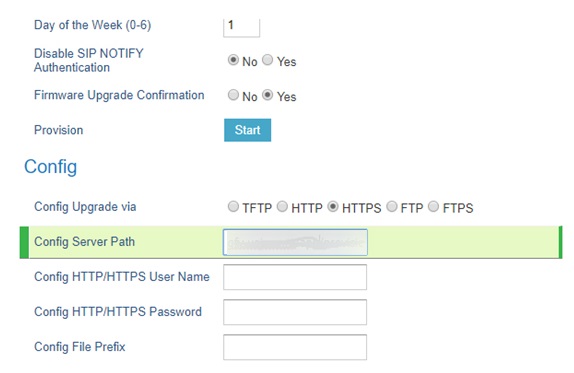 Scroll to the bottom of the page and click Save and Apply
To receive configuration from the Provisioning Server, click on the "Start" button as depicted below. The phone will auto-restart to complete the configuration. (If you don't see "Start" button, reboot your phone to finish the configuration)

Note:
Do not unplug your phone while the configuration is being updated, as it receives data from the server.

It takes around 5 - 10 minutes for the phone to reflect the new provisioning settings.

If you have any questions, please contact us at customercare@banter.io.